昨年来た時は取り壊したビルの脇の壁面はレンガのままで残してあり、それがChicago Downtownらしい雰囲気を作ってました。
そこに今年はこの様なアートがあちこちに出現、街並みが一変。
絵の良し悪しでは無く、どうもしっくり来ない感じです。
Last year when I visited Chicago, the walls of demolished building have been left remains of bricks and it was very Chicago.
This year such art sprout here and there and changed the cityscape.
It is not a good or bad of the picture, something just isn't right.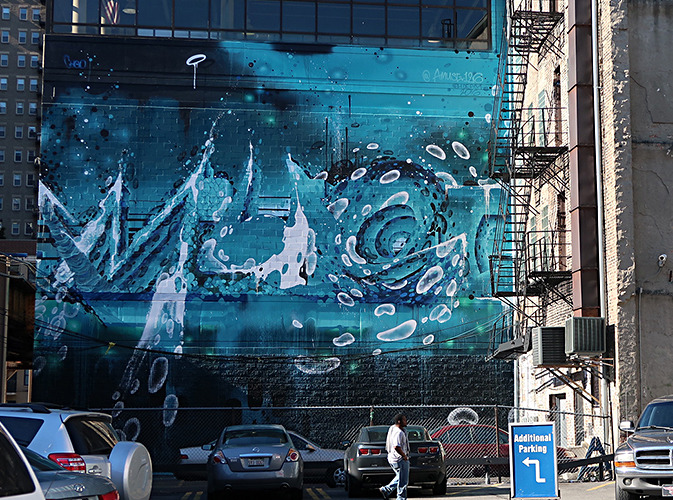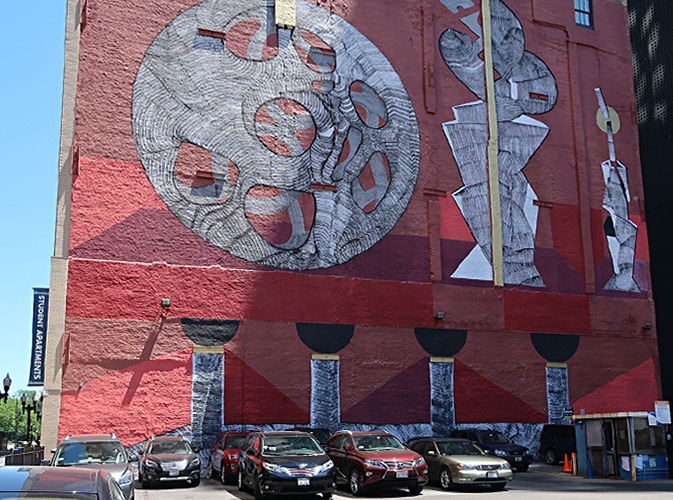 しかし、この馬のアートには感心しました。どこにも邪魔しないで、しかしとても力強い。
But I was deeply impressed by this art of horses.
It doesn't interfere anywhere and very powerful.